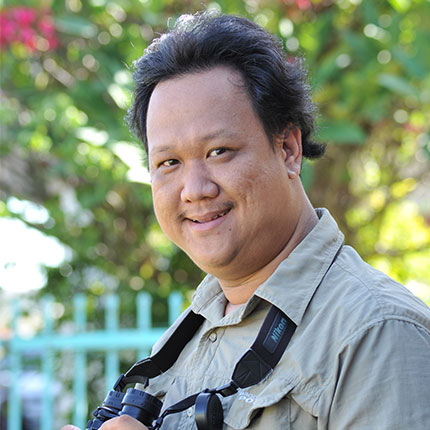 Born in Kota Kinabalu (KK) in 1976, Adrian Chin Vui Loong attended SM All Saints secondary school before joining Stamford College. Adrian has been guiding for 17 years and holds a Blue Collar senior guide licence.
A dazzling male Temminck's Sunbird inspired him to become a birdwatcher and he has now observed well over 300 of Borneo's birds. The endemic Whitehead's Trogon of montane forest is Adrian's favourite species and Dennis Yong (widely regarded as one of the finest naturalists in Malaysia) his early mentor.
Adrian has tracked and watched birds in West Malaysia, Thailand, Bali and Taiwan, as well as in England. His dream is to see the amazing birds-of-paradise in New Guinea. In addition to birds, Adrian is fascinated by plants and he is a keen photographer.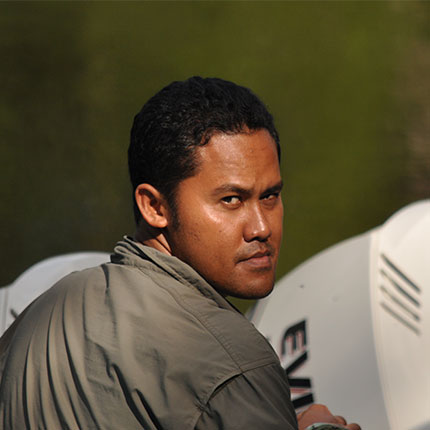 Hazwan was born in the coastal city of Sandakan in 1982, attending STPM High School before obtaining his Tour Guide licence. He has been guiding for 9 years, having been based at Uncle Tan's Wildlife Camp before joining Borneo Eco Tours in 2005.
Hazwan has seen 345 of Borneo's bird species and is particularly interested in their calls and songs. The elusive Bornean Ground-Cuckoo of swampy forests is his favourite bird.
Although he has not yet had the opportunity to watch birds in other countries, he would jump at the chance to visit New Guinea with its incredible birds-of-paradise, bowerbirds and other interesting species.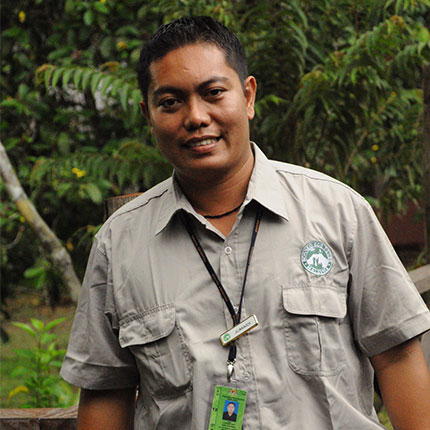 Born in Sandakan in 1979, Jumaidi has been guiding for seven years and holds a Green Guiding Licence.
He has observed over 300 of Borneo's birds including many of the sought-after endemics. He is captivated by the sheer beauty of birds and the glorious songs of species such as the White-crowned Shama.
Jumaidi's interest in nature is very diverse and he also enjoys studying frogs, reptiles and plants as well as larger mammals. His dream birding destination is Costa Rica.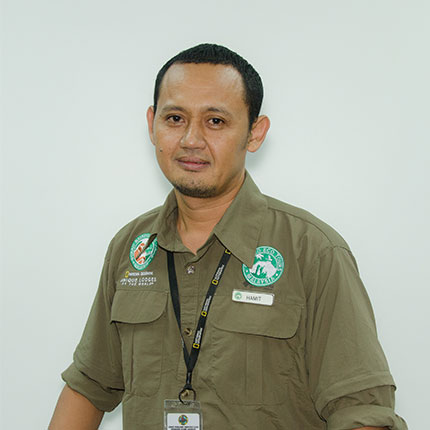 A native of Sandakan, Sabah, developed his passion for birds as a youngster growing up in the tropical lowlands. He joined the tourism industry in 1999 as a general worker but soon worked his way up into a tour guide specializing in birds in 2004.
Hamit has developed an intimate knowledge of the behavior and vocalizations of Bornean birds and is also a keen nature photographer. Over the years, he has guided and co-led many birding tour groups, one of which included Susan Myers, the author of the Field Guides Birds of Borneo and is aware of essentially every active bird territory in Sabah, Borneo.
His vast knowledge of birds has earned him wide recognition as one of the best hardcore bird guides in Sabah.